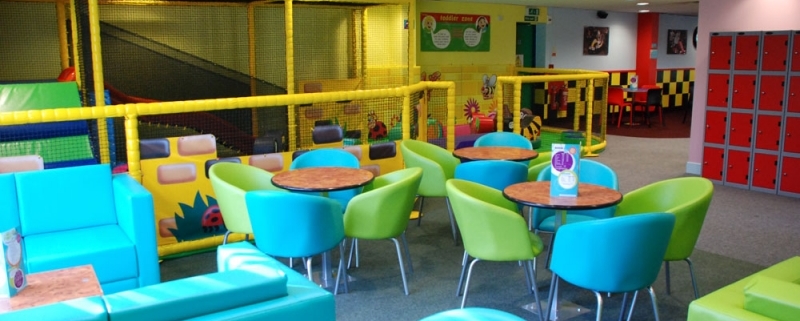 DPA provides new designs for 360 Play Milton Keynes refurbishment project
DP Associates (DPA) has recently lent its many years of expertise in the design and creation of a variety of entertainment venues to the refurbishment and upgrading of one of its earliest projects.
Having carried out the design and masterplanning work of the original 360 Play children's entertainment centre in Milton Keynes, UK, DPA has now provided refreshed layout and design plans for the venue's recent refurbishment and upgrading.
The hugely successful centre, operated by sister company DP Leisure (DPL) and the very first 360 Play, opened in 2008 and has since entertained over 1.4 million visitors. A refit to maintain standards and provide an updated play experience was therefore due and DPA was called upon to design and create new layout features and other elements.
Since 360 Play MK first opened, the design team at DPA who conceived the first venue have also built additional centres in Stevenage, Leicester and Basildon, building on and improving the offer each time round. And now some of the best elements and enhancements featured in the more recently opened centres can be found at Milton Keynes.
Among these are various new activities in the main play frame, a new play fire station on 360 Street and a new toddler play frame away from the main structure to ensure a more comfortable experience for younger guests and their parents, as well as improved visitor flow. Additionally there is a new party guest area, new carpets throughout, a new look F&B counter with improved queueing area and facilities and new TVs at the main desk to highlight more clearly any current promotions to guests. The centre has also been subject to a fresh coat of paint and a deep clean.
All the design work was carried out in the company's headquarter premises, also in Milton Keynes, and DPA/DPL Managing Director Duncan Phillips said: "360 Play Milton Keynes was our very first venue and having entertained over 1.4 million visitors over the past eight years it was time for some refurbishment work so that we can continue to give guests a great play opportunity.
"Our centres provide an all-inclusive family experience that promotes the philosophy of the whole family playing together and we have brought in some superb new elements, which have proved hugely popular in our newer venues, to increase the fun at Milton Keynes and enhance overall what we have to offer."
https://www.dpassociates.uk.com/wp-content/uploads/2018/10/360play-MK.jpg
536
800
JS
https://www.dpassociates.uk.com/wp-content/uploads/2018/10/dpa-logo-1.jpg
JS
2016-05-22 13:30:15
2019-01-28 20:42:58
DPA provides new designs for 360 Play Milton Keynes refurbishment project