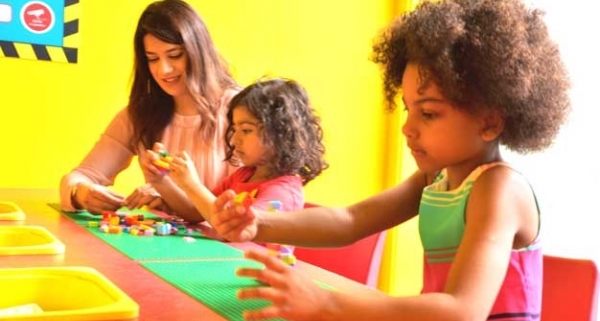 With 360 Play now the leading brand in the UK, we are actively seeking growth opportunities
360 Play has enjoyed much success during the past ten years with our children's entertainment centres. Our plans were always to organically roll out the 360 Play model and having opened our first venue in Milton Keynes to much acclaim, we have since opened a further six venues, in Stevenage, Leicester, Basildon, Redditch, Farnborough and now under construction at Rushden Lakes leisure and retail destination. Moving forward, we see this organic, self managed growth to continue with more locations in the UK. If you have a UK location and are looking for a premium leisure anchor we would love to hear from you.
DP Leisure GB ltd, the organisation behind the 360 brand, is also looking for opportunities to take the unique mix of activities to new markets outside the UK. We are keen to engage with investors, operators and municipalities within the following regions; Europe and the Middle East, North America, India, China and its regions. We now have both the strength of product and the operational function to support and deliver proven operational solutions outside the domestic UK market.
If you are looking to explore how the introduction of a 360 Play centre could strengthen your destination of mixed use development we would love to hear from you. We have a variety of models available to partners, from early concept development and licence opportunities, to fully supported franchise operations. Contact a member of our Projects team and we will bring you a solid operational partner with a proven track record.
The strength of brand
360 Play is a dynamic and fast growing business which has delivered it's hugely popular brand of entertainment for families with young children to well over five million visitors since its inception. We have a vast wealth of experience in the design and operation of children's play centres and have created a mix of activities that not only provides a great fun day out for youngsters and their parents but which also incorporates numerous activities to help children's development.
Indeed, 360 Play's unique offering ensures children enjoy a highly active, creative and imaginative experience so that they learn in a fun way whilst also developing social, cognitive and physical skills, all of which are so important in their younger years. We provide a wide range of activities which in addition to a three storey play structure, dodgem cars and a carousel, also include the 360 Street creative play area and a variety of other, complementary fun things to do, including messy play, building/construction play, singing, dancing and musical play and an Activity Time for our youngest visitors.
In today's world the need for families to find experiences that are "screen free" and offer an antidote to the ever more tech filled lives has never been so important. 360 Play mixes traditional experiences but for the modern family.
If you are interested in sharing in our success, then we'd like to hear from you. For more information about what is a truly exciting opportunity, please contact:
Project Team
jenny@dpleisure.uk.com
DP House, Sunrise Parkway, Linford Wood, Milton Keynes, MK14 6NU, UK
Telephone: (+44) 1908 670160
https://www.dpassociates.uk.com/wp-content/uploads/2018/12/license1.jpg
354
600
JS
https://www.dpassociates.uk.com/wp-content/uploads/2018/10/dpa-logo-1.jpg
JS
2018-11-01 17:27:11
2019-01-28 20:39:25
With 360 Play now the leading brand in the UK, we are actively seeking growth opportunities